Save more automatically, starting with a $30 bonus.
Maybe you've been meaning to start saving for your child's education. Or you already have an HI529 account (way to go!), but you want to save more regularly.
We get it, and at HI529, we want to help with an extra $30 contribution on us.
Ready to start saving?
Already an HI529 saver?
Already making automatic contributions?
Need a new account for a new addition?
Save more now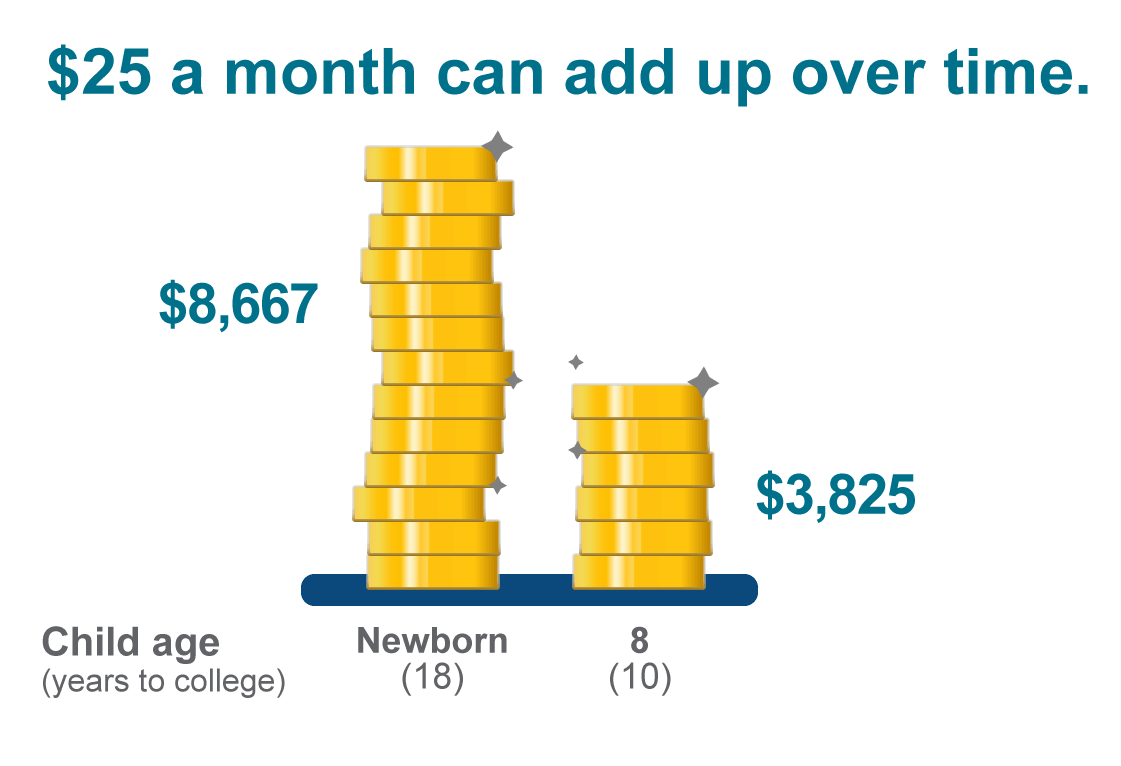 This hypothetical example is for illustrative purposes only and assumes no withdrawals made during the period shown. It does not represent an actual investment in any particular 529 plan and does not reflect the effect of fees and expenses. Your actual investment return may be higher or lower than that shown. Source: Bankrate Calculator. https://www.bankrate.com/calculators/savings/compound-saving-calculator-tool.aspx.
For rules and eligibility, please read the Official Promotion Rules.